Disclosure: This post or page may contain some affiliate links, meaning if you click on a link and make a purchase from an affiliate site, I make a small percentage of commission from that purchase, at no cost to you. Please read my Disclaimers for more information.
I really enjoy saving money, finding ways to be frugal and generally love a good bargain. Enter the GreenJinn app – an incredible way to save money on your shopping! Finding ways to save money on everyday life things has filled my phone with apps that help me cut our living costs by almost half! We have all heard that 'every little helps', and I want to share with you an app that puts money back into your pocket little by little. The supermarket cashback app, GreenJinn. I am sharing my thoughts and tips on how to maximise the GreenJinn app in this review. Let's dive right in.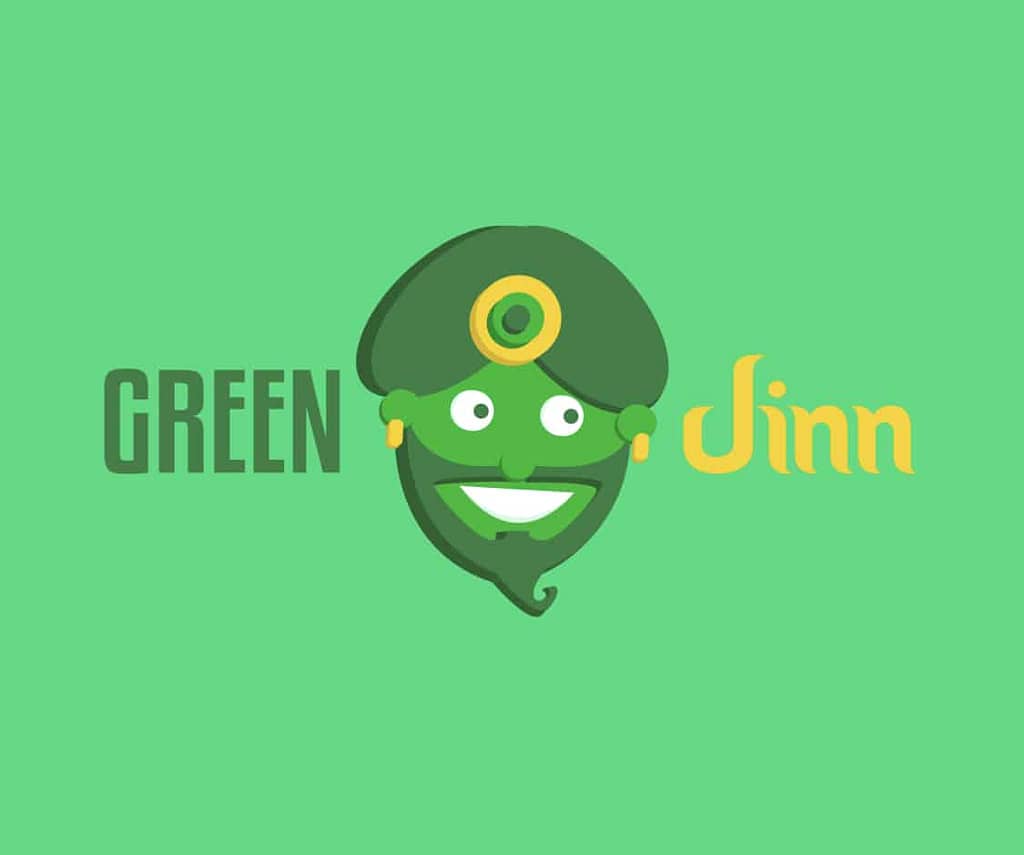 How can GreenJinn save you money? (Why you need to get GreenJinn ASAP!)
It's simple. GreenJinn offer cashback on items from different retailers. When you buy one of the items listed on GreenJinn, you upload a receipt as proof of purchase and you get the cashback! It couldn't be easier to save money on your shopping.
What is the GreenJinn app?
I know. It all sounds like fairytales. I can hear you asking the same question(s) as me. What is GreenJinn?! Put simply it is a supermarket cashback app, with a few other retailers thrown in for good measure. (GreenJinn has been growing in success and it is very engaged with its users, so this growth is great to see!)
How does GreenJinn work?
You shop, you snap, you save. And it really is that simple. I know you want some more detail though. How does the GreenJinn app work? It works by uploading a number of cashback offers each week under different retailers. These offers tell you the amount of cashback you will get if you buy one of these products in the associated shop (that's the shop part) and then prove that purchase to GreenJinn.
You show GreenJinn your receipt (that's the snap part), and when they have checked that you have bought the correct item in the correct place, then you are paid cashback (that's the save part). It's an absolutely brilliant way to save money on shopping which is only getting more expensive.
How easy is the GreenJinn app to use?
The app is very simple to navigate and to use. It is also regularly updated and GreenJinn even have a Facebook group for app users for feedback! I know you want a sneak peek of how to use GreenJinn so here are a few screenshots!
1. When you log into the app, you will see the amount you can save on all of the offers this week in the top left corner. (The offers get updated weekly so check regularly!). You will select a shop from the list to see what cashback offers are available and if you want to use one then you just click the green 'add' button.
2. These offers will then get sent to your cart, which you can click into at the bottom of the GreenJinn app screen. This shows you the offers you have selected and for which shop. This is what you need to prove purchase of by taking a photo of your receipt. In this example, I would need a Tesco receipt with this product listed on it. If I prove that purchase, I would receive £1.00 cashback. Click the green 'add receipt photos' button at the bottom and use your phone to snap the receipt
3. Click on 'savings' at the bottom of the app. This shows you all of the cashback submissions you have made. When you first submit a cashback claim, it will say 'processing'. This will then change to 'approved' once GreenJinn have confirmed your purchase. This doesn't usually take long. If you have over £1.50 in your wallet then you are able to claim your cashback for withdrawal. Once the cashback reaches your bank account or PayPal, the status will update to 'paid'.
I hope that little peek into the GreenJinn app answers any questions or niggles on how do I use GreenJinn.
Is GreenJinn free to use?
It's absolutely free to use. In fact, they pay you!
So, how do GreenJinn make their money? When I first started using this app, it did sound like it was too good to be true. I wondered if my first payment would ever come through (which it did in a matter of hours!). I couldn't understand the concept of cashback or how GreenJinn could do this. In fact, it's really simple and makes perfect sense.
Brands partner with GreenJinn to get their products in front of people like you and me. This builds brand awareness and helps that brand understand us as consumers. GreenJinn pass on cashback to us, so everybody gets a slice of the pie (literally as well as figuratively, if a pie happens to be one of the cashback offers).
How much money can I really save by using GreenJinn?
Of course the most important question is how much can you save using the GreenJinn app? The answer truly depends on how much you are willing to use it. BUT, if you do check it each time you are going shopping then you can save up to £1,500 a year (based on weekly offers worth £30, according to GreenJinn). That is certainly not to be sniffed at!
Where can you use the GreenJinn app?
The GreenJinn app has a great number of shops and retailers that you can claim cashback from. There is also a Shop&Save feature in the app where you can buy directly from brands and receive great discounts! But I bet you want to know what retailers are on the GreenJinn app? The list includes Sainsbury's, Tesco, Asda, Morrisons, Waitrose, Co-op, M&S and more! It's well-worth a look – the app is free after all!
What kinds of items are on the GreenJinn app?
The GreenJinn app has a vast number of offers and a whole lot of different items. These include fresh produce, vegan and vegetarian items, cleaning and personal care products. The list goes on. I really like using GreenJinn because they offer such great cashback on items that we would usually buy, plus to save even more money on shopping I tend to plan my meals for the week based on the items available in the app.
BONUS TIP for saving money on your shopping – take an hour to plan ahead! There are different cashback GreenJinn offers and these won't be the same for each item, but trust me – the cashback is worth it. There are even GreenJinn freebies, and these aren't rare!
How do I get my cashback from GreenJinn?
I can hear your excitement! I know! The money saving possibilities are thrilling. But I know you have some more questions…
How do you get paid? It's easy. Once you claim your offers and prove that you have purchased them (by snapping a quick photo of your receipt on the app), your cashback will be put into your wallet on the GreenJinn app.
How to claim your cashback with the GreenJinn app? Once you have £1.50 you can claim the cashback and it will be sent to your bank or PayPal (whichever you have set up on the app).
How long does GreenJInn take to pay out? Payments are made within 5 working days and there are no fees.
The process for claiming your GreenJinn cashback is quick and easy!
Is GreenJinn safe? What are the pros and cons?
GreenJinn is certainly safe to use. The team are active on social media and customer service is quick to respond to any queries.
I am trying to think of some GreenJinn cons to balance out this post but it's truly difficult. I suppose one thing tomention is that a receipt or cashback claim can be rejected (although this has not happened to me, but it has to others). In this case, just contact the GreenJinn team and they will investigate and put things to rights if they can.
As for GreenJinn Pros… well I think this post speaks for itself. It's quick, it's simple, and it saves you money on your shopping. And it's FREE!
Are there other supermarket cashback apps like GreenJinn?
Yes, there are other apps like GreenJinn that give cashback on your supermarket shopping. The supermarket cashback apps that I recommend are:
Shopmium
CheckoutSmrt
ClickSnap
There are also a lot of other ways to save money on your shopping including earning money from receipts, maximising loyalty schemes, getting cashback on your online shopping and even scanning each item you purchase at home!
How is GreenJinn different from other cashback apps?
The GreenJinn app often has more offers, fresh food items and it has a low payment threshold. GreenJinn is the app I use most for my supermarket cashback. Is it worthwhile to download the GreenJinn app? Absolutely yes. GreenJinn cashback is a great way to shop for less, simply.
Get the GreenJinn app here:
Couponing from your phone! Save those pennies with GreenJinn.
I hope this GreenJinn review answered some of the questions you might have had about the app and how it works. Why not give it a try and see how much money you can save with GreenJinn?!
---
If you are interested in learning more about earning an income online, check out these posts: